Naples, Italy – Enhancing the excellence and relaunching the best experiences of the southern regions for a winning South. This is the objective of the "Fabbrica dei Leader", held in Naples on 13th April: a training project for marketing and communication experts organized by Indexway and chaired by Proger's CEO Marco Lombardi.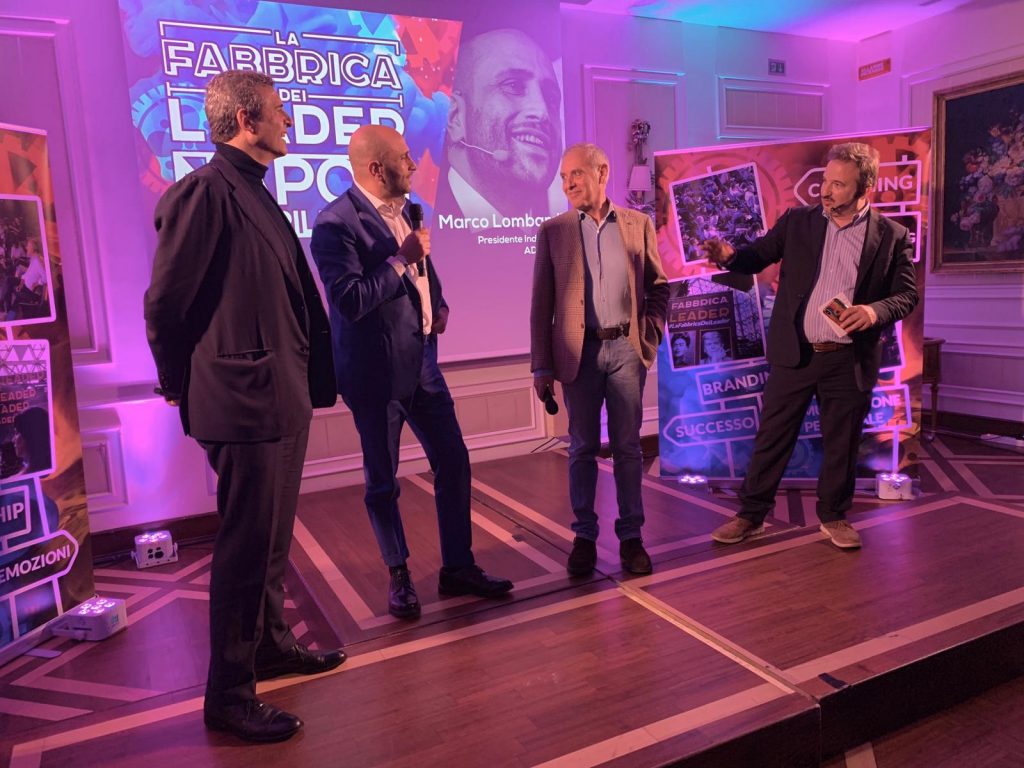 Luigi Crespi e Luca Telese led the whole day with Riccardo Maria Monti and important coaches like Maurizio Marinella, Giorgio Ventre, Gianni Maddaloni, Federico Monga, to face the new challenges of modernity and communication.
A meeting which is part of a wide-ranging path that aims at training and supporting those who wish to keep up-to-date and compare tools, concepts and models, to emerge, innovate and anticipates trends in the world of communication.