Proger and its Egyptian subsidiary Proger Egypt have signed a contract for the turnkey design and construction of a 63,000 square meters building complex, which will house Petrobel employees. The works, which began in July, will be completed in three years.
Proger, through its local company Proger Egypt, has signed the agreement for the turnkey construction of the new Petrobel's Headquarters (Belaym Petroleum Company), namely the largest Oil & Gas operator in the Mediterranean, owned by ENI and EGPC (Egyptian General Petroleum Corporation). The contract, prepared with the advice of the law firm BonelliErede Egypt, was signed by the top management of Petrobel, Proger and Proger Egypt before EGPC (Egyptian General Petroleum Corporation), EGAS (Egyptian Natural Gas Holding Company) and Eni representatives.
Proger Egypt is the promoter of the entrepreneurial initiative, which provides for a total investment of 160 million dollars, in partnership with important Egyptian companies: the Sky Investment group, co-shareholder of the company, Arab Investment Bank and Arab African International Bank, two leading banks in the country. This is a turnkey project that will be delivered to Petrobel in 36 months, after the completion of the works that started immediately after the signing of the contract, on July 19th.
Petrobel's new headquarters will be located in the Governorate of Cairo, on the border between the two areas known as New Cairo and New Administrative Capital. The modern design of the offices complies with the highest international quality, safety and sustainability standards, with the aim to serve the operational needs of Petrobel and ENI managers and employees, with a total built area of 63,000 sqm.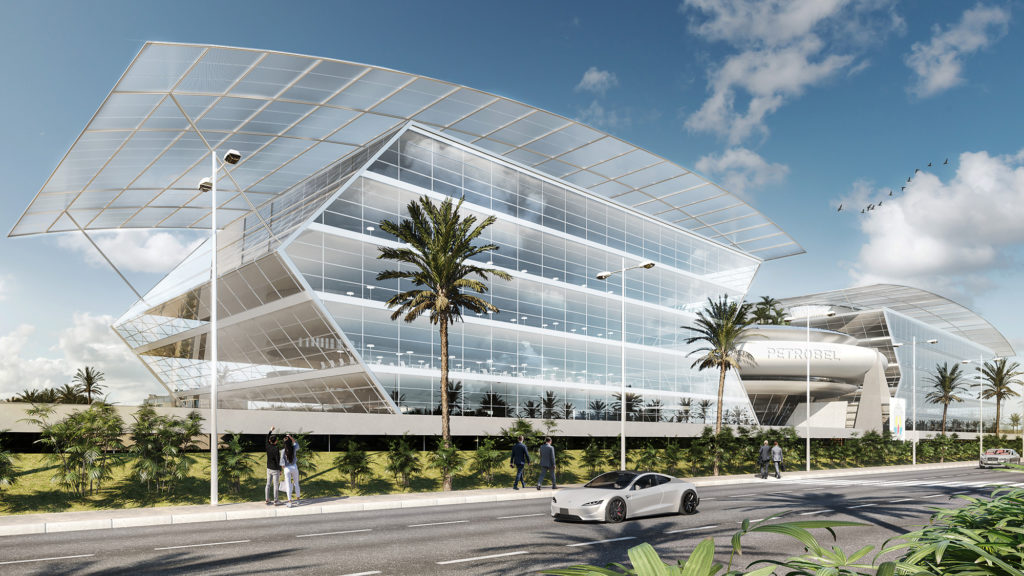 "Proger has been working in Egypt since 2017 with the local company Proger Egypt", says Marco Lombardi, CEO of Proger. "In the early years we have developed important projects mainly in the oil & gas sector, in the Port Said on-shore plant, and then, following the multidisciplinary vocation of our company, we broadened our horizons in the construction sectors, with Project Management Office services for the Playa North Coast real estate project, and in green energy, where we are developing solar and green hydrogen solutions".
Lombardi concludes: "Today Proger Egypt is a rapidly growing reality – with its Italian roots and a strong significant Egyptian component, both in terms of shares and human resources perfectly integrated into the business context: this is what creates value in the country.This has always been our approach to international markets and the signing of this important agreement confirms that ours is a winning policy".