Pescara, Italy – Proger was a protagonist at Fuzhou Day with the presentation of the Football Town Program by CEO Umberto Sgambati and the signing of a further collaboration agreement with the Chinese authorities.
Football Town Program is an urban development project created by Proger that is based on Made in Italy and involves the construction of a new stadium and a football academy, surrounded by commercial, cultural and residential spaces.  The project is designed to be modular, replicable and adaptable for different environments and territorial contexts.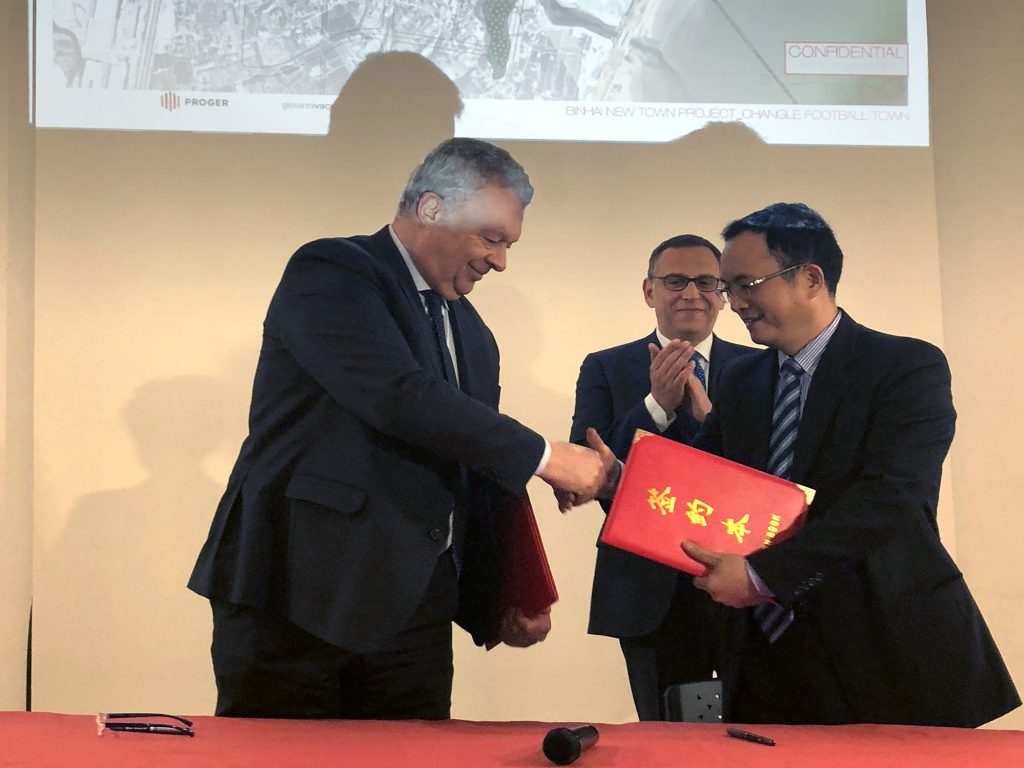 The event dedicated to Fuzhou, the largest city in the Chinese province of Fujian (7,600.000 inhabitants), has sealed the partnership with Pescara started a year ago thanks to the Proger's initiative, in the context of activities related to the Football Town project. The city of Pescara welcomed a large Chinese delegation of institutional representatives and cultural operators to the Aurum, led by the Minister of Foreign Affairs of the municipality WuXiaojie and the local MP of the Chinese Communist Party Lin Xiaoying, to celebrate Fouzhou Day with a day dedicated to artistic and cultural exchange and business meetings between Chinese and local companies.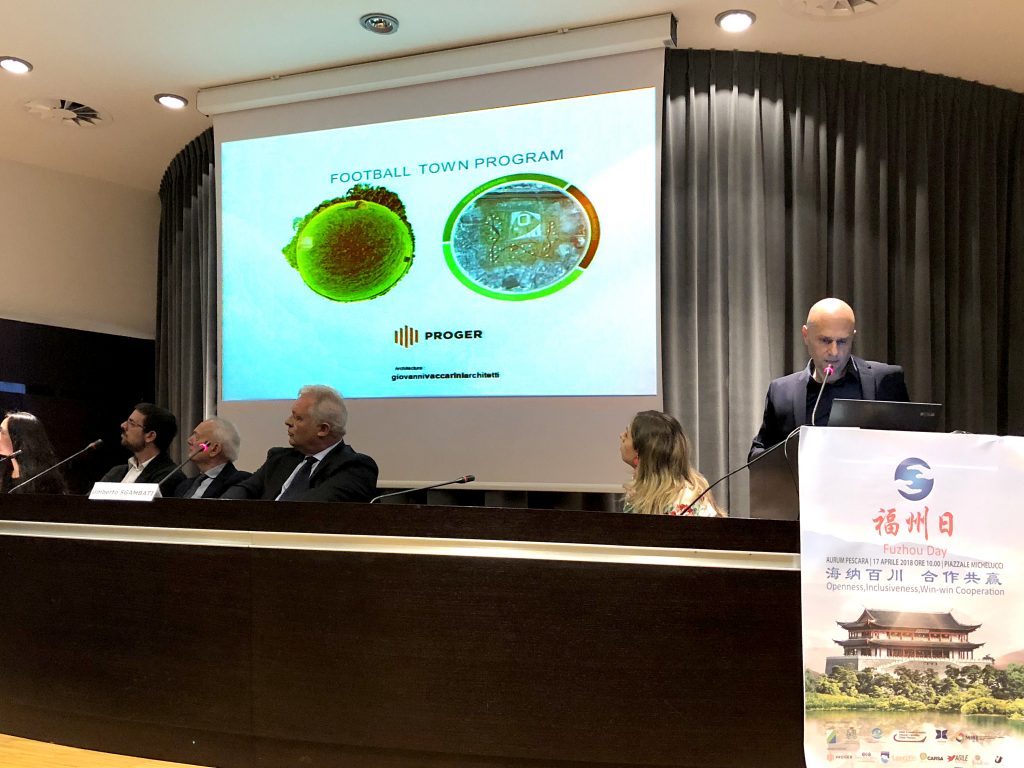 "It was a good opportunity to get to know each other," said Mayor Alessandrini. "A concrete exchange was created with the project built by Proger, the Foreign Centre of the Chieti-Pescara Chamber of Commerce and Pescara Calcio that was adopted institutionally by the Municipality. The agreement was initiated a year ago, and since then we have already had several opportunities for meetings, hosting delegations from China and receiving hospitality from the city of Fuzhou. We are always trying to create profitable contacts between our respective economic, sports and training sectors, with the intention of expanding the relationship to the cultural sphere to create a celebratory moment of such relations between territories as soon as possible".