Pointe Noire, Congo – Proger has signed a partnership agreement with the Health Department of the Kouilou Region, in Congo, to support for one year a vaccination centre in Pointe Noire: the CSI (Integrated Health Centre) of Mpita, a densely populated borough of the city.
The project, conceived with the aim of promoting the healthcare of those communities that live in the areas the company works in, with the collaboration of local stakeholders and on the basis of the Country's policies, is linked to the national vaccination strategy set by the Ministry of Health of the Republic of Congo for the 5-year period 2016-2020 (Programme Elargi de Vaccination – PEV).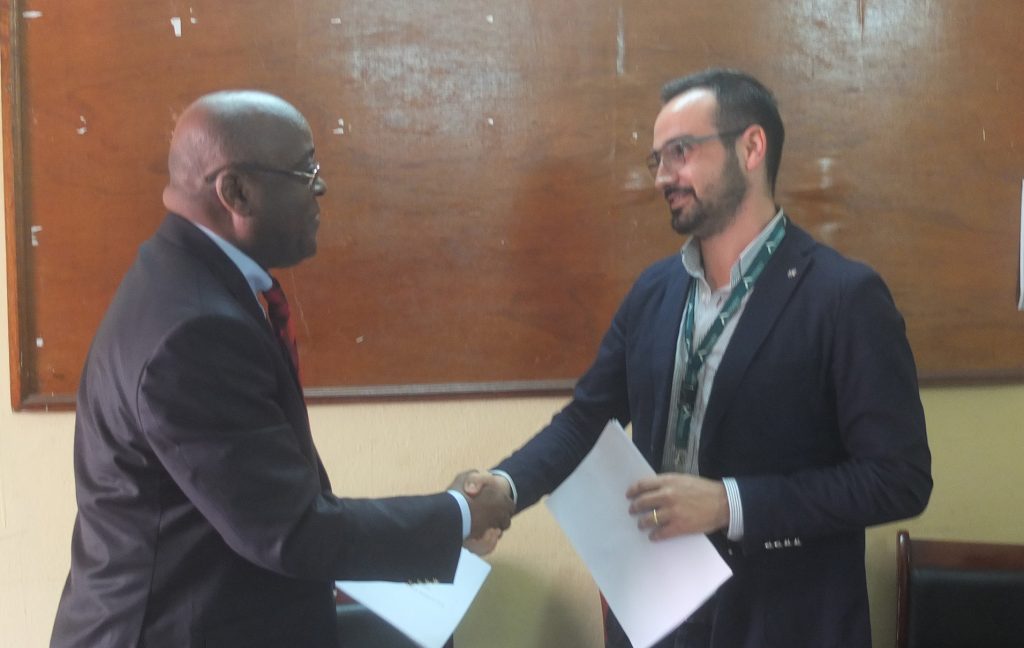 More specifically, the project's objective is to contribute to the reduction of the incidence of the major endemic diseases, on one hand, according with Proger's competences, through the strengthening of CSI plants and, on the other hand, through the organization and management of a customized awareness campaign. This will be mainly addressed to children and mothers: in this regard a prompt action is particularly important because it is decisive for the future of the country, and it will involve the surrounding population during the implementation phase of the program, by favouring the creation of professional opportunities for the local communities.
Proger has been working in Congo since 2009 and, thanks to this initiative, it confirms once more the attention it addresses to the realization of sustainable, efficient and responsible social projects in those countries where it works, trying to positively impact the development of the hosting communities.