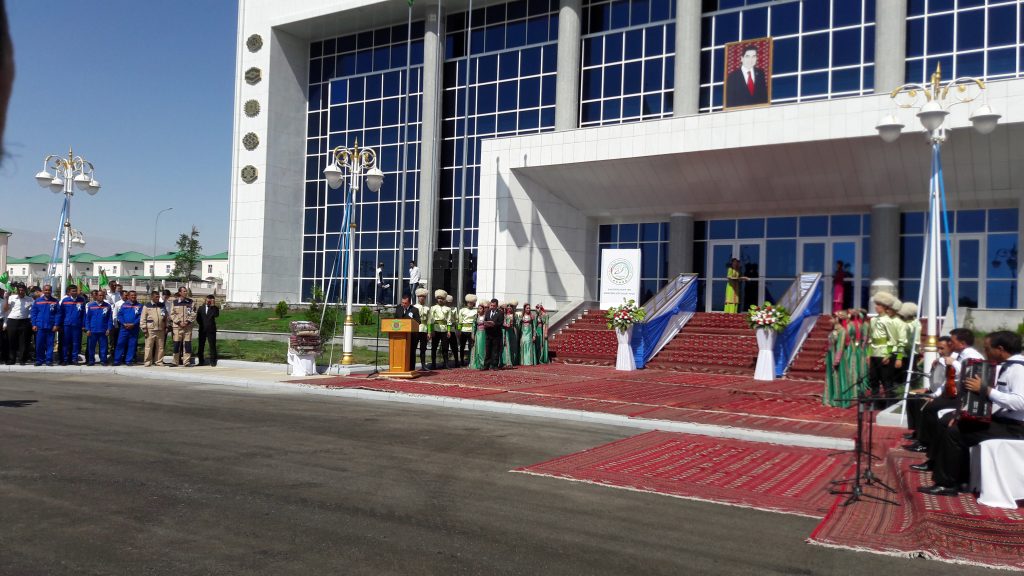 Ashgabat, Turkmenistan – On 30 June, Proger attended the launch of the new Training Centre in Ashgabat, in Turkmenistan.
The official ceremony was attended by local and national authorities – including the Vice President of the Council of Ministers Maksat Babayev -, international companies, and the whole technical staff involved in the construction works.
The Training Centre aims at training people in the oil&gas sector, at bringing students closer to new technologies and at creating a cultural and professional exchange through new study methods and the involvement of national and international teachers.
The facility is made up of two modern buildings, with a total surface of 10.000 square meters: the main building is dedicated to educational activities and the second one is to be used for accommodations, besides two external structures (covered parking, sports center, etc.). The complex can host about 400 people.
Proger supported Eni, sponsor of the project, dealing with engineering and management activities for the control of the investment.