Pescara, Italy – Proger has presented the masterplan of the new stadium in Pescara today, in front of the Minister of Sport, Luca Lotti, and the president of the Region, Luciano D'Alfonso, the mayor of Pescara, Marco Alessandrini and the president of Pescara Football, Daniele Sebastiani.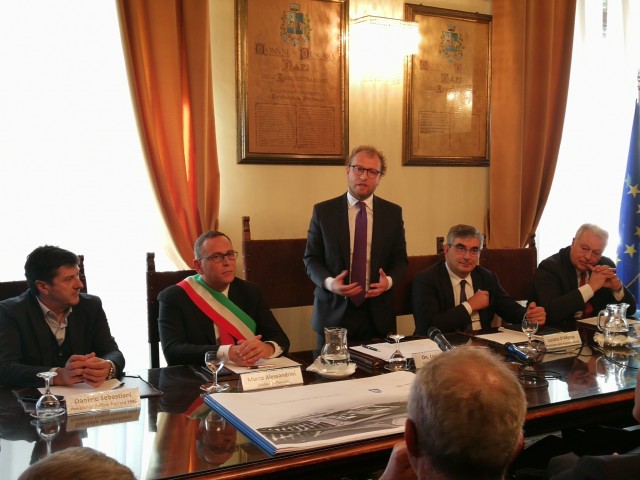 A new functional, modern and sustainable stadium, with approximately 20,000 seats, and commercial spaces, restaurants, services and a VIP box. The site of the new facility will be 10 hectares and will be situated in the area of the "Pineta Dannunziana" pine forest, which will be expanded and protected in the broader framework and major redevelopment of the surrounding area (approximately 130,000 m2), in the name of eco-sustainability and enhancement of green spaces.
"This project", declared Umberto Sgambati, Proger CEO, "prefigures and anticipates the needs of the facility and its surroundings in the coming years, and at the same time represents a great opportunity for Pescara. A stadium of these dimensions and characteristics will be, in fact, a focal point of immense importance, from an economic and social point of view, for the whole city."
"The project is so beautiful, on paper, that it makes Pescara dream" commented Minister Lotti, "and we must consider that today is the start of a quick approval of the masterplan and to try and start the works and the inauguration of the new stadium immediately, in the public interest".